Style Upgrade
Fitts Admin
|
Jan 11, 2019
Just like the fashion world, home décor, and more specifically home design trends, change. With home improvement programs and the web, homeowners have become far more involved in the selection of building materials than ever before. Many products have seen enormous design evolutions in terms of efficiency and effectiveness that have made impacts to both cost and design, greatly impacting the consumer.
FORGED IRON BALUSTRADE

Staircases tend to evolve in slightly similar ways. The biggest change in regards to stair products over the past decade has been the widespread popularity of iron stair balustrade.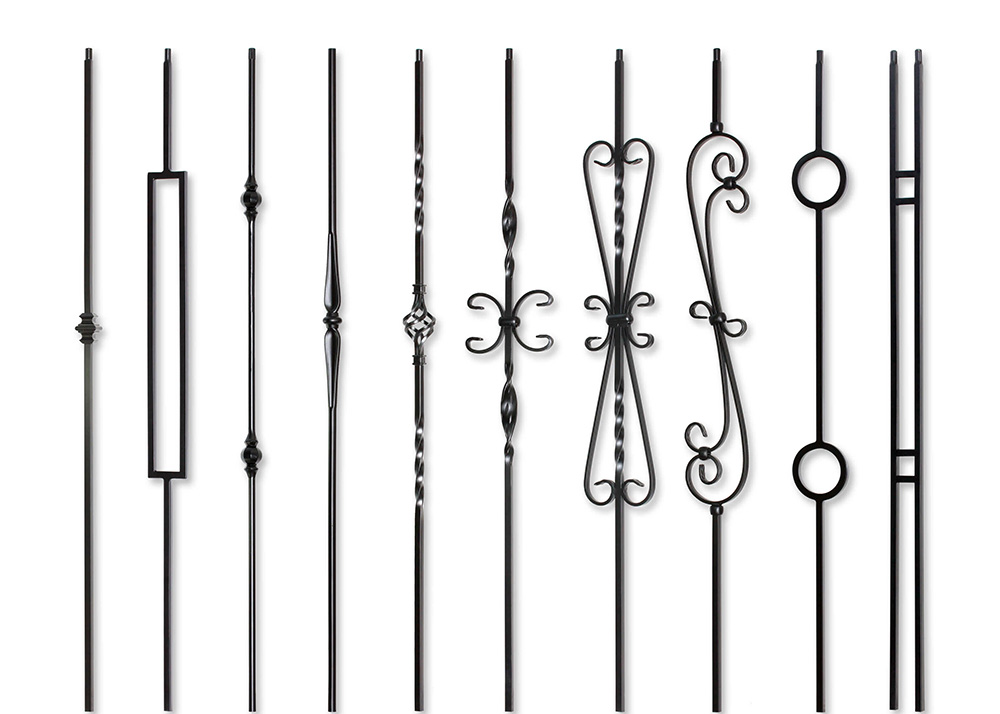 Throughout the 1970's and 1980's full steel fabricated railings and/or all wood stair case railings were the rage. Prefabricated or welded units were cost effective and sturdy, but lacked the aesthetic and warmth of a wood railing to the touch. This adaptation of iron balustrade with a wood newel and handrail exploded in popularity and still has a very strong demand today. As an additional benefit, many of these wrought iron products are available in handsome prefinished powder coated finishes that both save in finishing cost and wear well with stairway traffic.
BOX NEWEL POSTS
Another resurgence in stair component parts was with box newel posts. As the footprint of the home increased, as well as the incorporation of craftsman styling, large entry newels have made a comeback. Box newels are suitable in a wide variety of architectural themes and are timeless design features to the home. Offered in a variety of sizes and level of detail, box newel posts are easily one of the hottest trends in stair design.
SIMPLICITY
Leonardo da Vinci once said that "simplicity is the ultimate sophistication." Simplicity with square balusters and newel posts follow suit with the clean designs of contemporary or Danish Modern design trends.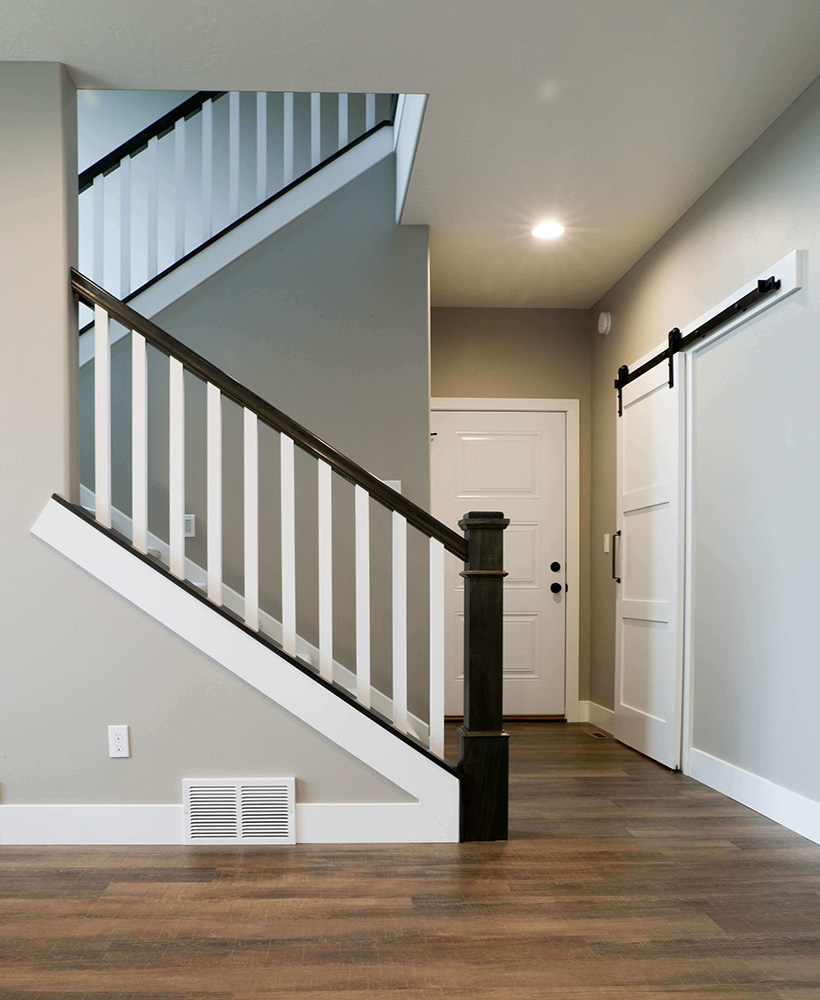 Paint it white for a clean look, or distress it for a farmhouse or bohemian flair. Timeless square and chamfer products like Fitts' Craftsman and Mission lines of product are a staple of our offering,
The beauty of stair products is that the sky's the limit with the ability to mix and match turnings, forged iron, and rail profiles. The fact of the matter is that what is popular one day is gone the next. What you find attractive, someone else may strongly oppose. But, quality materials and tasteful design never go out of style!